No one will know it's healthy unless you tell them!
Fresh, custom, chef-made organic meals delivered or made in your kitchen!
For individuals, families, or office staff
 Mediterranean Diet balanced meals using 'old world' organic ingredients.
All diets are honored including food allergies or sensitivities and fussy eaters.
Vegan/Vegetarian, Pescatarian, Fod Map also available.
Conveniently eat fresh, seasonal organic foods that will generate energy, strength, stamina and mental focus  made especially for you!
Delicious, Well-Balanced Meals Available in packages of 4-14 individual well-balanced meals delivered or cooked in your kitchen twice weekly in Los Angeles.
Breakfast
Lunch
Dinner
Snacks
Healthy Desserts
Email [email protected] and request menu examples and quotes. Discount for Certified Nutrition Coaching Clients.
For more info on meal delivery in Los Angeles: Services
For more info on Nutrition Coaching Click Here
Learn to cook healthy and delicious meals quickly and easily?  Programs for Kids - Teens - Athletes - Couples
Learn how to make meals that are balanced in flavors and nutrition: live-stream on line or in person in Los Angeles
Does "What's for dinner?" haunt you?
Don't know how to cook but want to learn?
Stuck in a rut because you always make the same things? 
Don't know how to put a meal together?
Learn how to cook without a recipe.
Flavor Profiles: learn how to put ingredients together so that they all taste better together.
Focus On One Ingredient Classes: focus on an ingredient that you're stuck on, like green vegetables, chicken or how to go vegan or gluten/dairy free.
Food for a strong and healthy recovery.
Cook for food sensitivities or dietary changes.
Beautiful gift certificates available to be printed or emailed.
3-Part Meal Prep Classes may be your answer.
Meal Prep: How to shop for and store ingredients and short cuts to make meals that are easy, fast and nutritious.
Let's tag-team meal prep with your partners!
Chef Elaine also works with Sort'nSimple Organizing to get your meals and kitchen organized!
Learn More about Cooking Lessons Click Here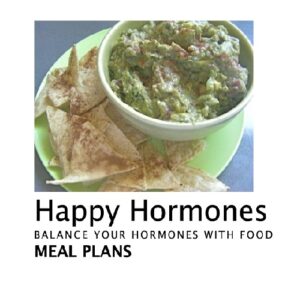 Serving and Teaching Healthy Eating since 1993
We are Food Sensitivity and Special Diet Experts:
Chef Elaine B Good is certified as both an Allergy Food Safety Trainer for ServSafe and a Certified Food Allergy Nutritional Advisor and Coach.
Email, call or text
E-mail, call or text to establish availability, menu options, requesting a quote or accomplish your goal or to offer someone a Gift Certificates.