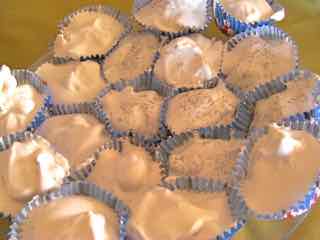 Honey Marsh-mallows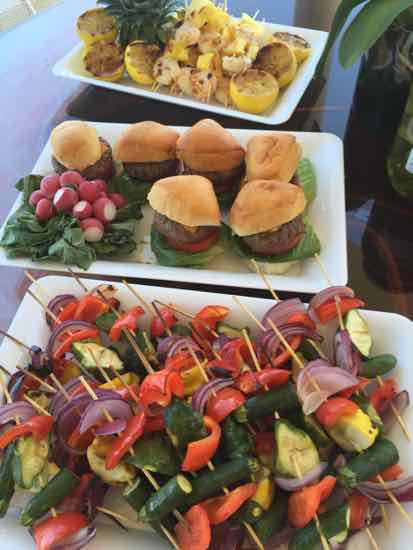 Grill'n and Chill'n Cooking Class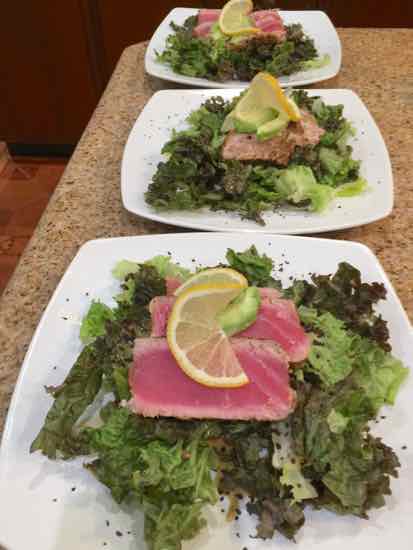 Meal Delivery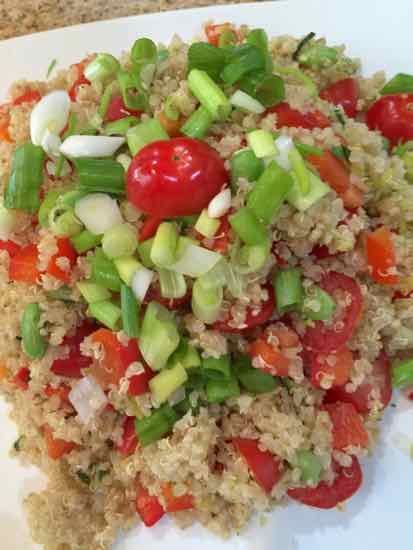 Meal Delivery
We can accommodate two separate diets.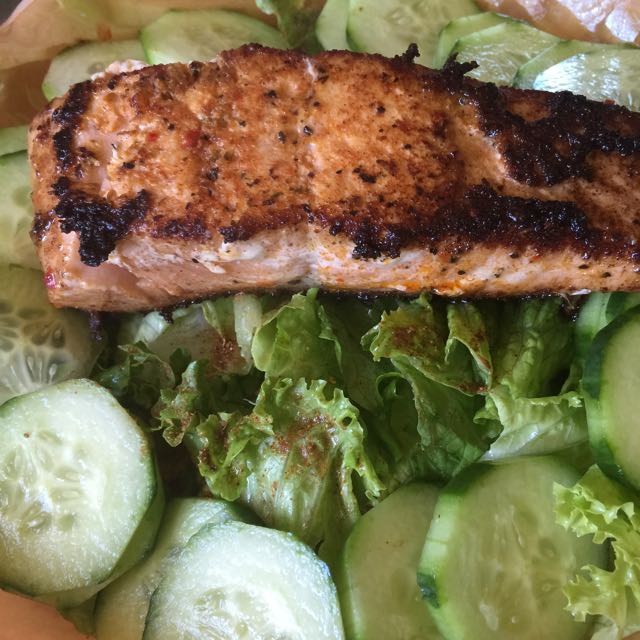 Meal Delivery
Grilled Salmon Salad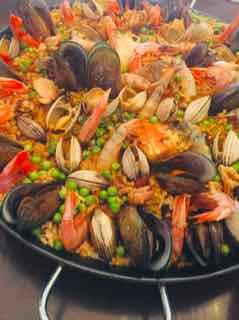 Tag Team Cooking Class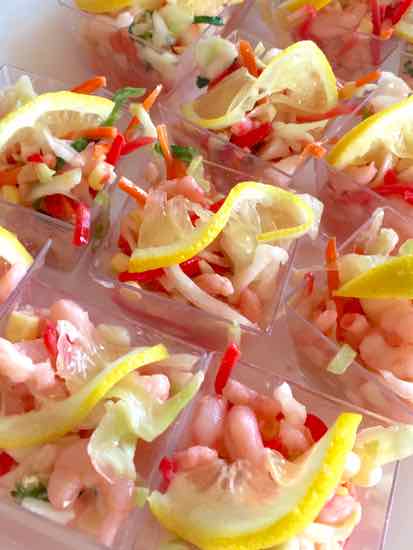 Hearty Apps
Shrimp Cups are neater and more delicious than shrimp cocktail, refreshing and beautiful.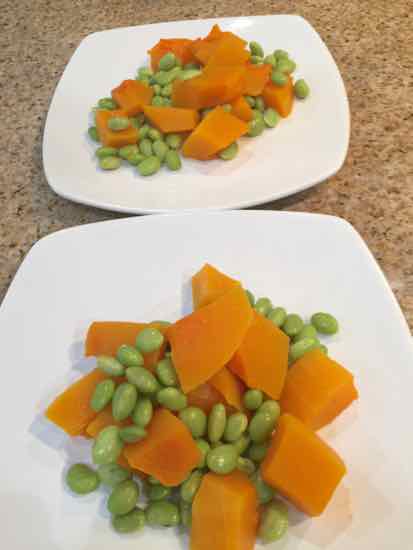 Vegan Meals
Our vegan dishes are exceptional and are organic, fresh and 'outside the box'.
Meal Delivery is available in the West Los Angeles area.
Discount for Nutritional Coaching Clients.
For more information click below: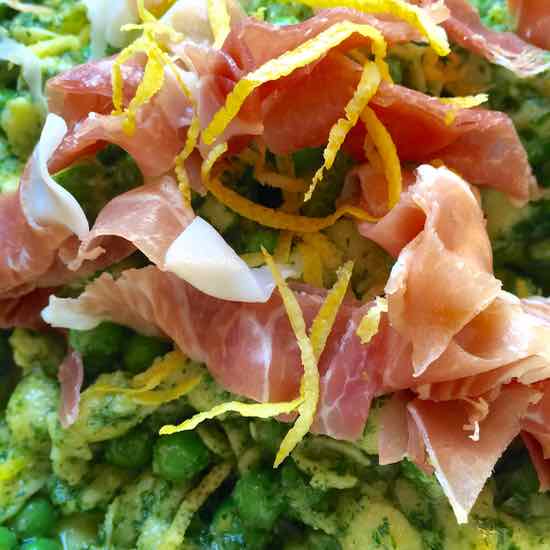 Make it pretty
Learn the art of appeal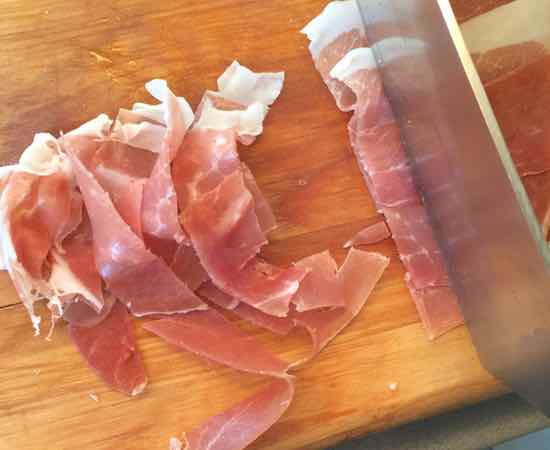 Knife Skills
Learn how to care for and respect your knives. Learn which knives will make your prep work easier. This is where investing pays off.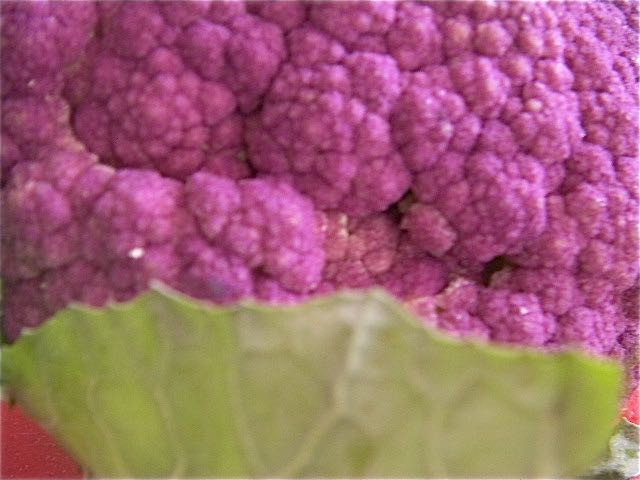 Right Choice
Organic: learn how to choose produce and proteins and how to store them to last. We'll cook what's in season.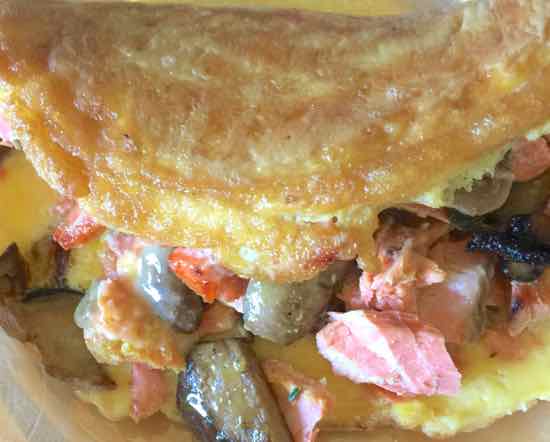 Eggs
All Ways and always!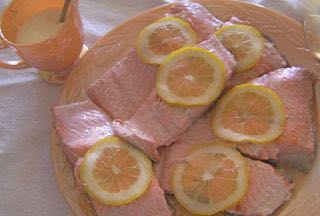 Salmon
Options include: Poached; Roasted; Miso Glazed; Pan Fried; With Eggs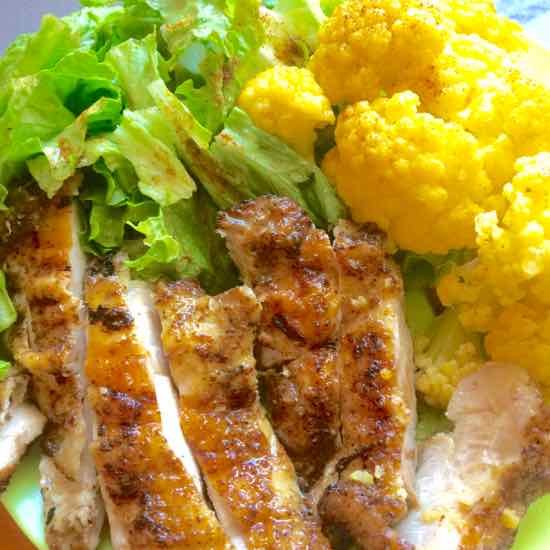 Roasting and Braising
Learn how to roast and braise to perfection. Putting food in the oven for an hour and take the time to decompress and build an appetite.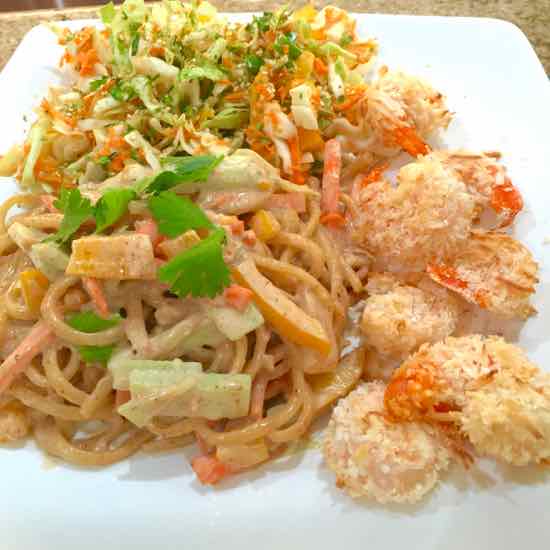 Asian Fusion
Learn Asian, American, Cajun, Italian, Middle Eastern, Spanish, Mexican, Caribbean, English/Irish Breakfast, Moroccan.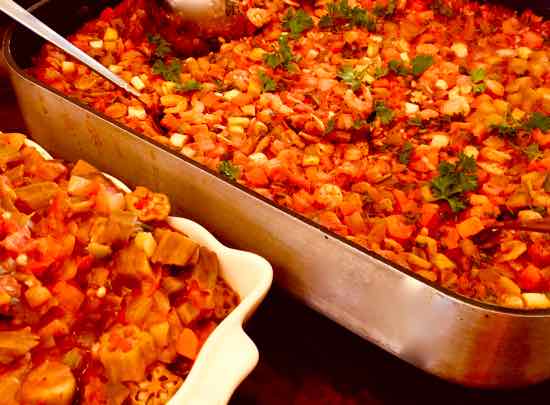 Cajun
Cajun is uniquely American and the heart of Soul Food. Learn the history and flavor profile of this exotic true and natural culture.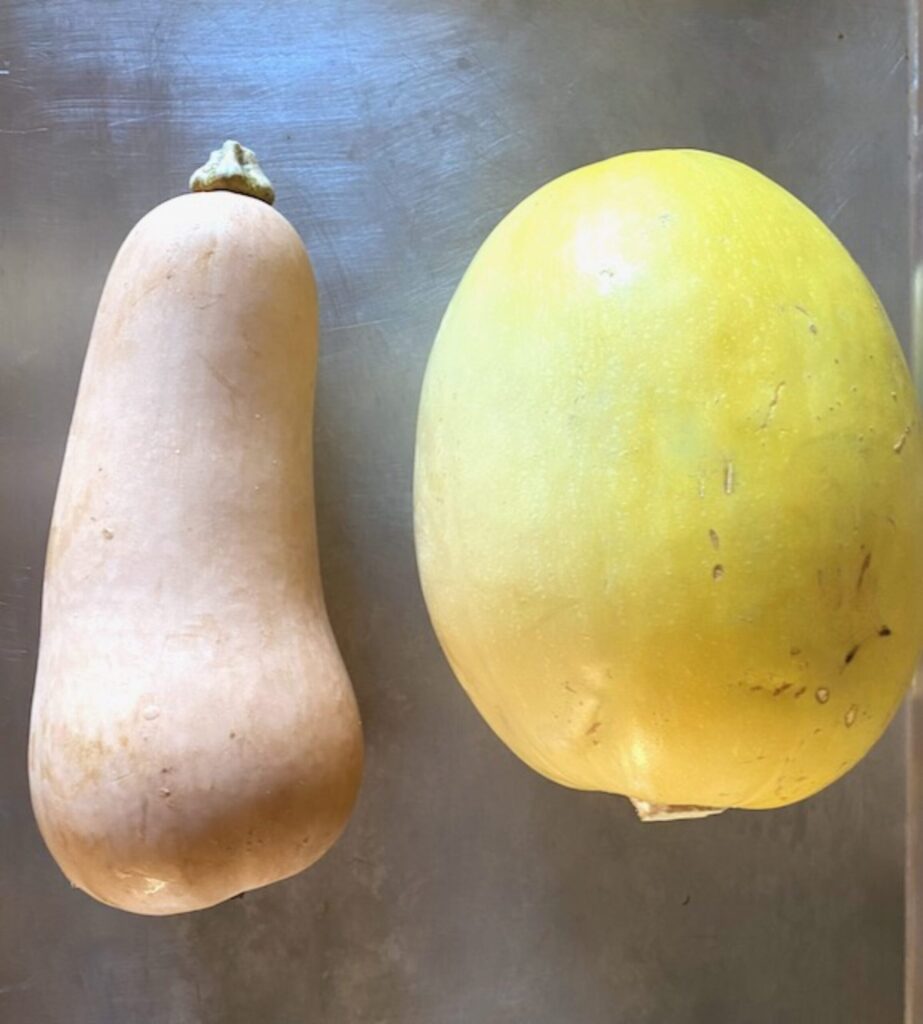 Soups and Sauces
Soup:so easy, so healthy, so satisfying. Learn how to compliment, not bury your wonderful ingredients with a sauce.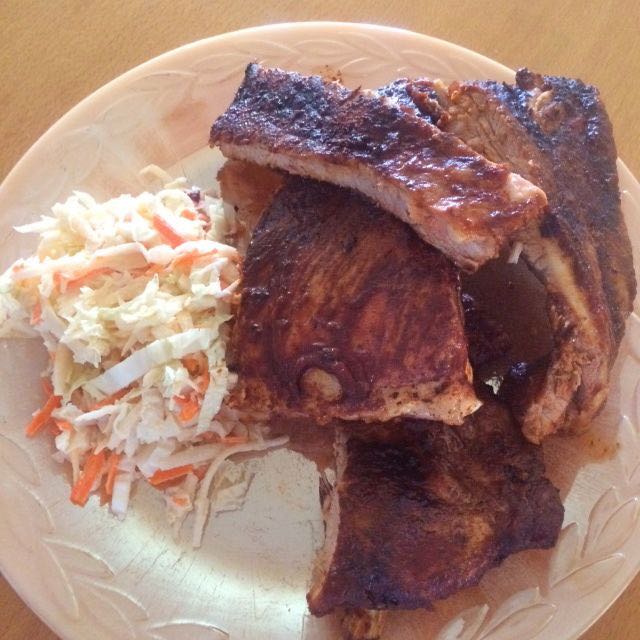 BBQ Ribs
Grill'n and Chill'n and make your own BBQ sauce.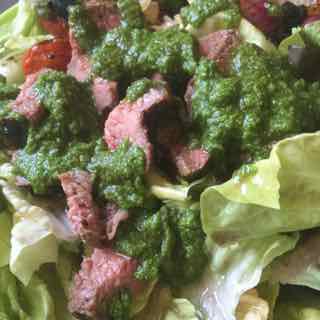 Steak Salad
The right greens, the right protein, the right house made dressing, are this class.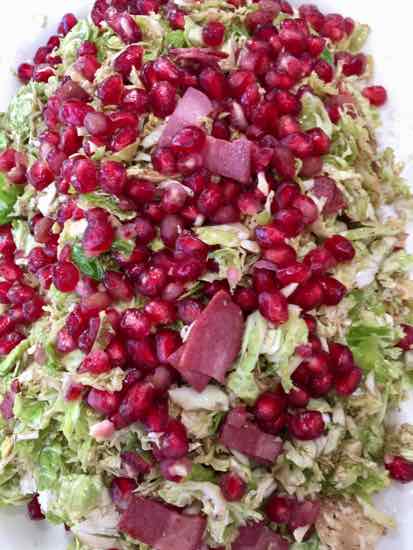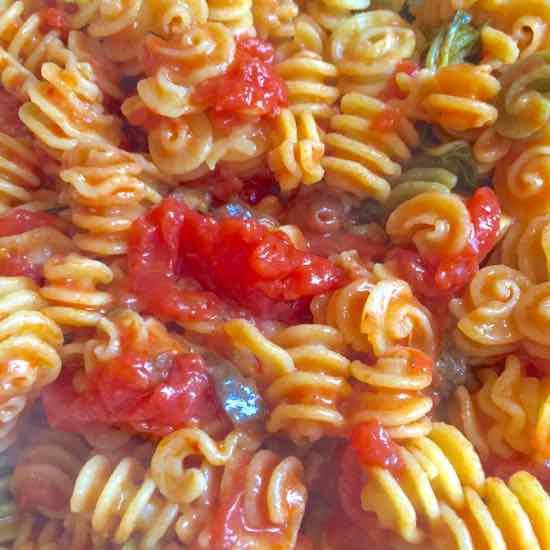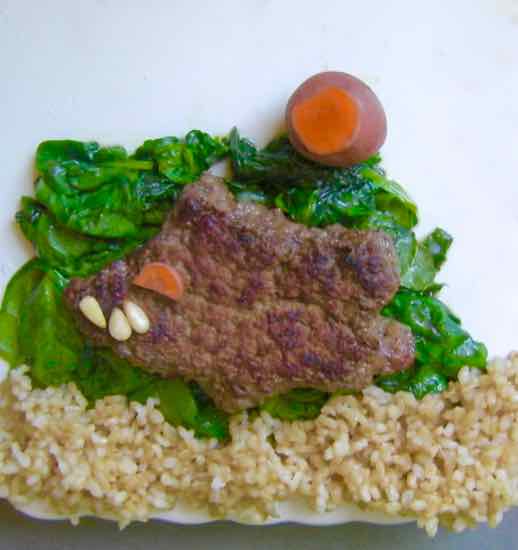 Concierge Cooking Classes are exactly what you want to learn.
Gift Certificates are available to be emailed or printed.
Emailed or Printed Gift Certificates are available.
How to select ingredients and when organic is best
Knife Skills and other Essential Tools and their Care
Cooking Techniques
How to prep produce and proteins
How to store fresh ingredients and cooked food
E-Cookbooks that include recipes and class notes with a picture from class on the cover
Healthy options include: Vegan, Vegetarian, Gluten Free, Dairy Free, Refined Sugar Free, Low Sodium
All classes include nutritional information and how to best store ingredients and preserve food.
Soups and Sauces
Herbs, Salads
Roasting and Braising
Baking – Desserts – Breads
Pasta and the Right Sauce
One Technique 3 ways-example: Roasting Vegetable, Chicken, Grain – Frying Fish, Vegetable
Grilli'n and Chilli'n
Ethnic Flavor Profiles – Asian, Mediterranean, American, Moroccan etc.
One Ingredient 3 ways – Eggs: Saute, Fry, Steam, Poach
Kids under 15 with an adult